About Us:
Thewake Systems Co. Ltd was founded in 2021 and is headquartered in Beijing, China. We are committed to build world's leading AI systems for a better daily life through heterogeneity-aware software tool chains support.
Thewake currently has two R&D teams in the Manchester-Leeds of the UK, and system testing and ecological cooperation bases in Ningbo and Nanjing, China and has received tens of millions of venture capital funding from Miracleplus and multiple Tsinghua alumni funds.
Our Product:
After two years of research and development, Thewake launched its first product MLBase in 2023.
It includes the heterogeneity-aware compiler FCC, Profiler-based AI performance analysis tool MLAna, and Deepspeed-based AI deployment tools MLTrainer & MLTuner.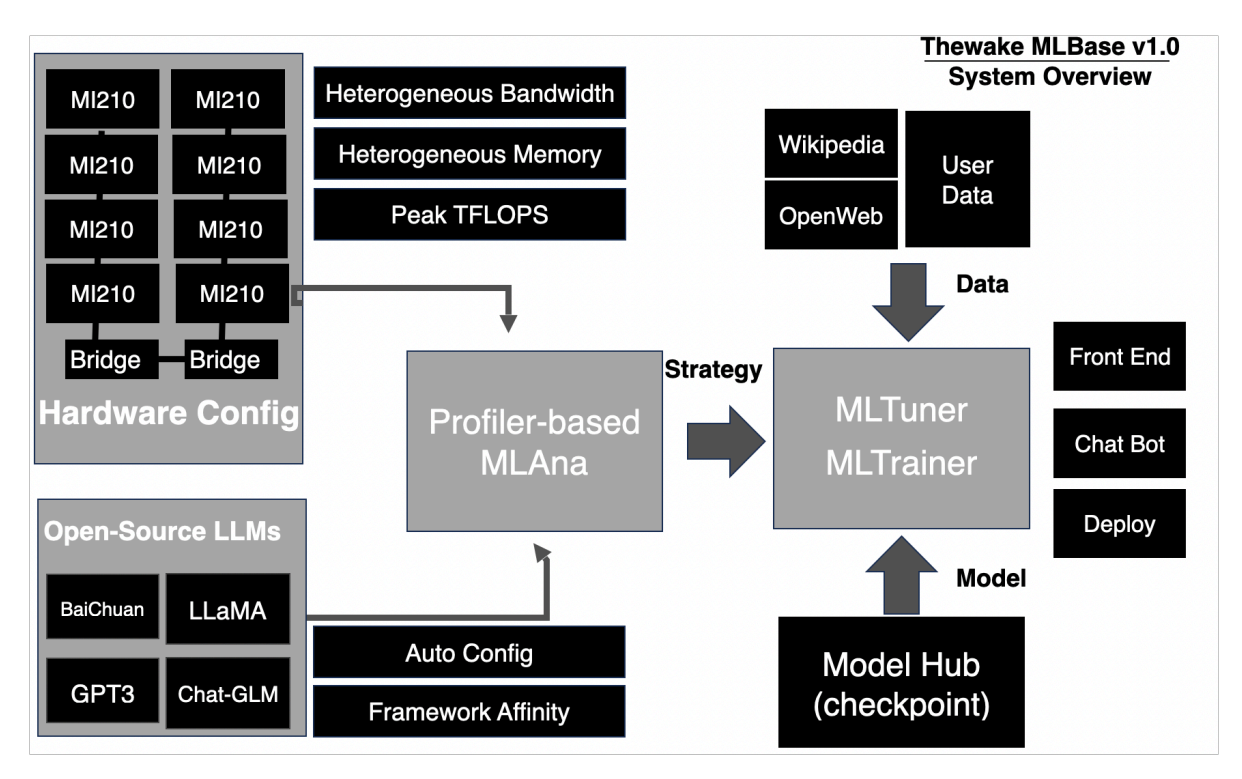 Customer Success:
Thewake MLBase currently support the actual use of LLM- based AI Applications on such as healthcare and metaverse:
Join Us:
We provide Thewake PhD Fellowship to support talents to join us and work with us under one of our two R&D teams in the Manchester-Leeds of the UK doing industrial-oriented research.
For more detail, please contact us at
hr.jin@thewakesystems.com
Contact Us:
For business collaboration and product purchase, please contact us at:
dorothy@thewakesystems.com